In honor of today, the feast of St. Matthew, behold Caravaggio's
The Call of St. Matthew
: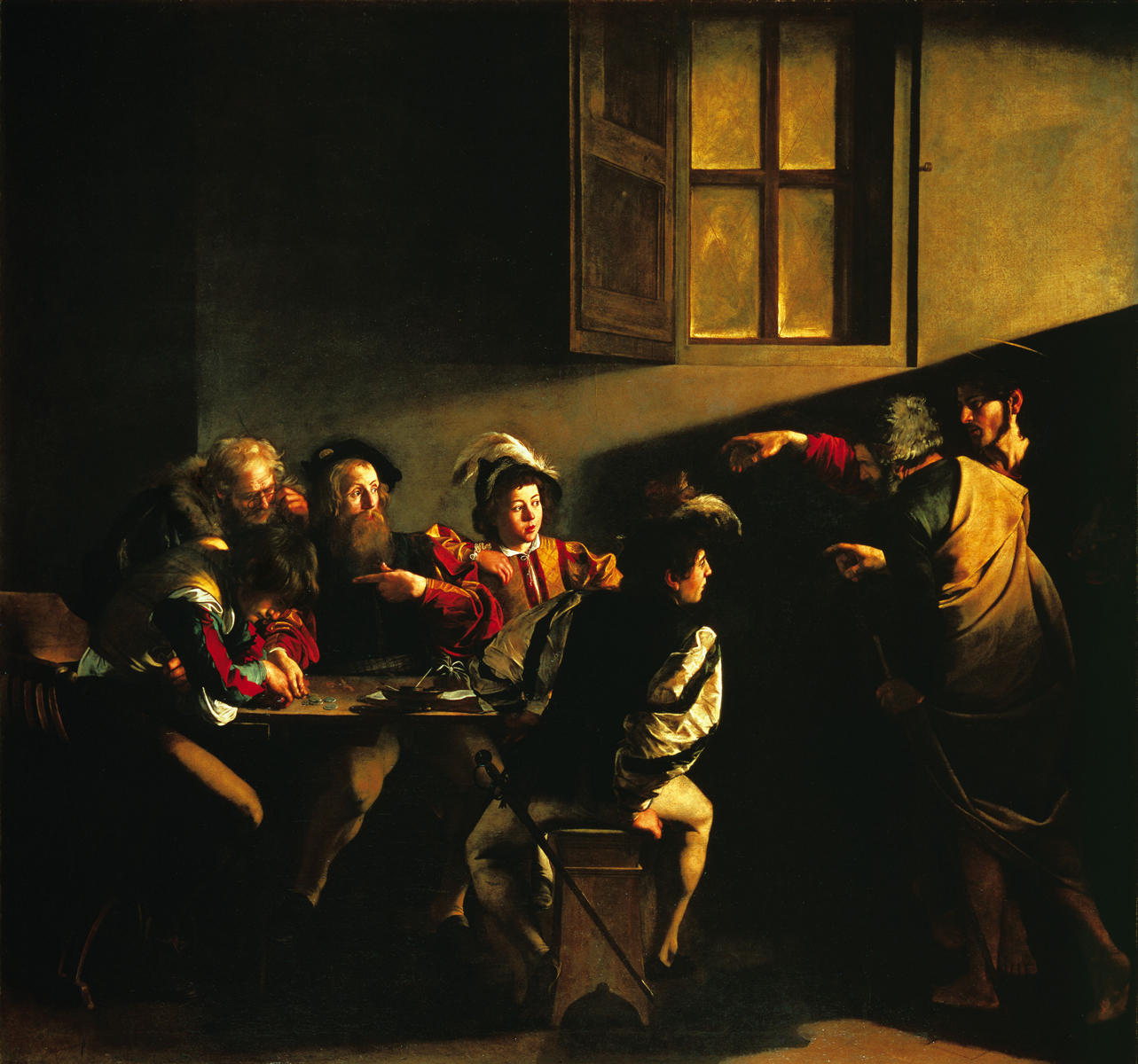 If you've never seen the original, add it to your own personal List of Things I Must Do Before I Die. It's in the Church of
San Luigi dei Francesi
in Rome, which is home to two other [!] Caravaggios as well, both of which also feature St. Matthew.